Katinka's Valentine's Day Gifts Guide
Religion and Love for Valentine's Day Gifts for Husband and Wife
Religion and Love are inseparable. Love, Faith, and Hope are said to be the most important things in human life - according to scripture; and Love is said to be the most important as it strengthens the other two. I couldn't agree more.
We shouldn't forget either that Valentine's Day is celebrated in the memory of a Religious figure.
Jewelry: The Best Valentines Gifts Ever
Nothing tops jewelry as a valentines gift, in my opinion, especially for women. Even for men though, pendants, rings, tie pins - why not get them something personal to wear?

The main practical point with valentines gifts is that they need to be personal and easily hidden till that crucial moment when you give it to your loved one. Jewelry fits the bill a 100%.

Shown here is a naughty 14k Yellow Gold Lab-Created Ruby Heart Devil Pendant with Diamond-Accent
Whimsical Watches makes custom watches on any theme. They have a special Valentine's Day offering, which is of course pink. You can personalize it further by replacing some of the items in the watch, with items that fit her personality and hobbies. Or you can just get her a sweet, cute watch...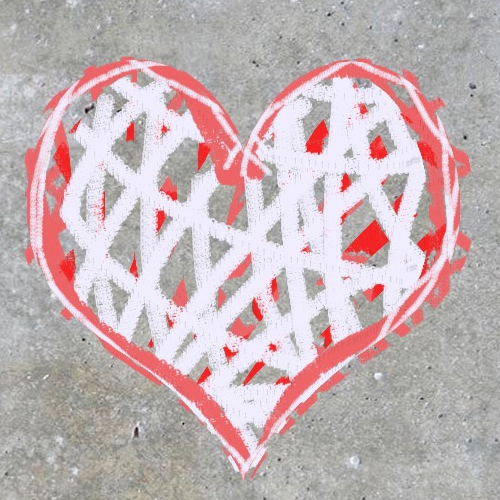 Is Valentine's Day Anti-This or Pro-That?
There is no doubt that Valentine's Day has become very commercialized. What I feel is really unfortunate - is the fact that it is seen as a bad Western/Capitalist influence in many cultures around the world.
Right Wing organizations in India for instance consider it their duty to prevent people, specially youngsters, from celebrating Valentine's Day and showing their love and affection towards their partners.
It is up to us how we would like to celebrate a particular festival and how much we spend celebrating it. Valentine's Day is one of the few festivals which transcends boundaries of Religion and is Celebrated the world over. Let's enjoy it the best way we can - with due respect to local norms and sensitivities.
Personalized Poster symbolizing your Relationship
Best spiritual religious and jewelry gift ideas for Valentine's Day

Valentine's Day is a popular gift giving day for couples and friends. Let your loved ones know you care...